Mobile and desktop web-browser based management (Chrome, Firefox, Edge, Internet Explorer, and Safari compatible)
Operating system independent (e.g – Windows, Linux, iOS, and Android)
Software API for customized, embedded applications
Supports multiple IP protocols (e.g. – TCP, UDP, HTTP, HTTPS, etc.)
Supports popular encrypted voice / messaging apps (e.g. – Signal)
Alternate AT-command & RS-232 interface\

Drop-in upgrade for NAL A3LA products
Easy integration with serial-based systems

Multiple GPIO pins for control (including external ON / OFF)
 
NAL Research Corporation's QUICKSILVER QS-100 terminal delivers the latest Iridium Certus 100 mid-band service in a compact, rugged package for globally available on-the-move (OTM), over-the-horizon (OTH), and beyond-line-of-sight (BLOS) connectivity. Suitable for both standalone usage and embedded platform integration, it employs a small detachable passive, low-gain, omni-directional antenna, simplifying low-profile and low-visibility installations. The QUICKSILVER QS-100's flexible integration architecture makes it the ideal upgrade from narrowband solutions to provide mid-band throughput performance, anywhere around the world, for file transfer, command and control (C2), telemetry, diagnostic monitoring, and other data transport applications.
Land mobile, maritime, and aviation data upload / download from diverse platforms
Unmanned Systems C2 and Sensor Data

Land Robotics
Maritime Sensing
Aviation Platforms

Remote Sensor M2M / IoT Monitoring & Control

Weather Stations
Maritime Buoys
Environmental Monitoring
Infrastructure (Utilities, Oil, Gas)

Low-Profile Vehicle Data Links

Encrypted Data & Voice
Platform System Monitoring
Breaks Out DB-25 Connector
5-Minute Setup
Streamlined Maintenance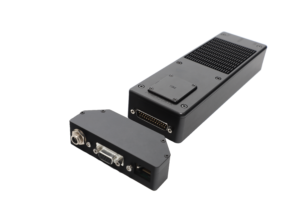 All Options: Passive, Omni-Directional, Helical Styles: Stub, Mast Mount, Puck, Blade Mounting Options: Screw-on, Through-Hole, Bolt, Magnetic Applications:
Fixed-site
Manned & Unmanned Platforms
Maritime, Land-Mobile, and Aviation Solutions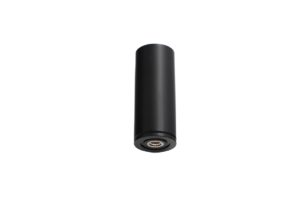 STUB: SAF9700
Size: 0.91" (23 mm) D x 2.25" (57 mm) H
Weight: 1.20 oz (34 g)
Gain: +2 dBic (at zenith)
Connector: SMA male
Additional Antenna Options: